History & Background
Kevin Flory Landscape and Lawn Care, Inc. was founded in March of 1989 by 15-year-old Kevin Flory of Arcanum, Ohio. It all began with a borrowed push mower from his grandfather (Henry Flory) and a 1967 Chevy pickup driven by his mom. Today 32 years later Flory Landscape and lawn care have become Darke Counties' largest "full service" landscape and lawn care company. Our success is due to the hard work and dedication of their employees, and superior service to all of our wonderful customers.
Flory Landscaping is a full-service landscaping, lawn care, and snow removal company that services properties of any size, Residential or Commercial. Whether it's designing and installing outdoor living spaces, parking lot maintenance, mowing and lawn care, or snow removal, our detailed list of services can provide you with solutions to your landscape needs.
Certifications & Awards
We are Darke County's only licensed and certified underground irrigation installers. Our employees attend Ohio State short course classes and Rainbird irrigation school during the winter to keep up with new equipment and technology. The education and experience of our employees have helped our success over other local companies to perform high-quality professional landscape and brick paver installations.
Flory Landscaping has been awarded 7 First Place awards for their breathtaking landscaping displays at the Darke County Fair and is a 2-time Readers Choice Award Recipient. Our success is due in great part to our professional staff.
Additional Information
Mr. Plow Snow Removal Equipment and 4×4 Truck Sales is a division of Flory Landscaping that was started in 1996. Mr. Plow was named the 2nd largest dealer for Boss Snowplows in the Midwest for the 2000-2001 winter season. In August 2001, Mr. Plow was given the Blizzard Snowplow dealership from Calumet, MI for the Ohio Valley. We sell a full line of new and used snow removal equipment that includes Boss, Western, Blizzard, Meyers, Hiniker, and Trynex.
Kevin Flory wants to personally say THANK YOU to all of his employees and past customers for their continued support to add to the growth of Flory Landscaping.
If you would like a Free no-obligation estimate for any of your landscape or lawn care work, contact Flory Landscaping today at 937-548-2200 or via email at info@florylandscaping.com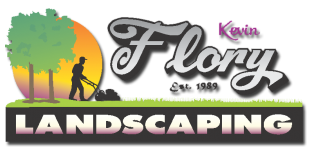 Our Services
Landscaping

Lawn Care

Mowing

Commercial

Snow Removal